It's important to understand the tactical aspects of online holiday marketing campaigns and that there are very different types of holiday shoppers.
As we all know… the Holidays are coming.  And with them brings an onslaught of shoppers for anything and everything from gifts to entertaining to traditional treats as well as those – like me – who tend to mix a bit of "oh, I like that" shopping and indulge on something for  themselves.
With this season also comes a sense of purpose and energy that can only be described as "The Busy Holiday Season"
Now – Before I get into the tactical aspects of using holiday marketing to drive potential customers to your business during the holidays, it's important to understand that there are some very different types of holiday customers, broken out as follows:
BY WHAT HOLIDAY SHOPPERS ARE BUYING…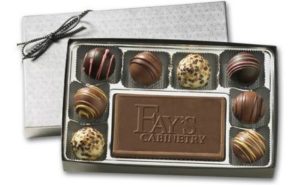 Holiday Gifts and Greetings – people looking for the right "SOMETHING" for a specific "SOMEONE"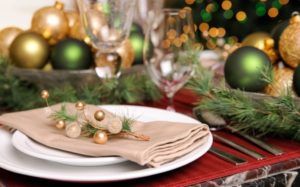 Holiday Entertaining – Whether you're going out or having people over, there's always a need for something for that SPECIAL OCCASION
It's important to understand which of these markets your company can serve and craft your campaigns accordingly.
But beyond that, there's also the other stuff – which I like to refer to as "Life" which needs to get shoe-horned into these very hectic schedules during the holidays.
So even if you don't cater directly to the Holidays, it's important to understand how holiday shopping and your holiday marketing plans can impact your business.
People are busy, make sure they can quickly and easily find you when they need you
Let your customers know when and where your business will be available during the holidays
Given them a chance to splurge on themselves
OR – Get involved with the season through Good Will or Charity Drives
BY HOW THEY ARE SHOPPING…

Next – As part of your holiday marketing plan, it's important to also understand HOW these Holiday Shoppers buy…
Online Buyers – These folks actively shop online and are willing to purchase directly from a Website for home delivery. They may do ALL of their buying online OR will only buy online if they cannot find the item locally.

Online researchers – Although they are most likely to complete their purchase offline, this group will actively search online to determine the product and retailer before heading out to do their shopping.
---
$434 Billion Dollars of Holiday Shopping will be Influenced by Online
Digital interactions over desktop and laptop computers, tablets and smartphones are expected to influence 64% of retail stores this holiday season – Deloite 2015 Holiday Survey
80% of Instore Shoppers are Online Researchers
Though more than 90% of retail sales occur in-store, nearly 80% of shoppers say they engage with brands and retailers through digital channels before they set foot inside a store
---
Though more than 90 percent of retail sales occur in-store, nearly 80 percent of shoppers say they engage with brands before they set foot inside a store
Basically, that means that a LOT of people are "browsing" or "Window shopping" online
And this behavior gets more and more entrenched in our holiday shopping patterns each year. Over 60% of consumers say that they will Browse and/or Shop more online than last year. That's a BIG jump.
SO… WHAT TO DO ABOUT THAT??
PAID SEARCH ENGINE MARKETING
One thing is paid search… for the sake of time, most of my content centers around Google, mainly because it does own a lion's share of search traffic.
However, most of these concepts can be applied in the other engines as well.
There are some who will tell you that "nobody clicks on the paid ads in search". And some research backs that up, in a way.
Only 6 – 10% of searchers click on paid ads. But keep in mind there are 3.5 Billion searches per day on Google alone.
Personally…. Although my behavior may be biased, when I am searching for information, I tend to avoid the Paid Ads, but when I'm searching for something to buy, they are the first things I look at.
One of the reasons for this is that I KNOW that ppc ads allow businesses to be as specific as possible.
Researchers are buyers alike are often searching for a specific product or product idea.
Using paid search, your company can provide a very specific result for a very specific keyword search and link them to a very specific part of your website.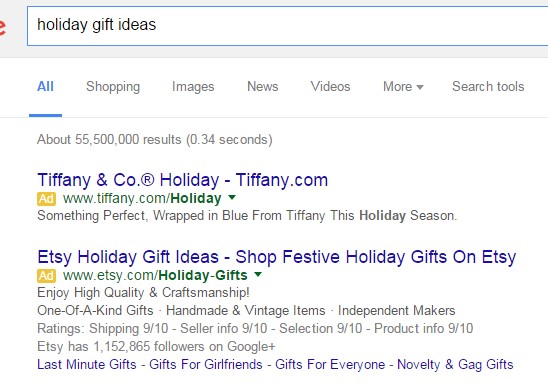 The holiday marketing example I used Holiday Gift Ideas is for illustration only.  Unless you're Tiffany & Co or Etsy, you're marketing budget will not likely be large enough to cover the cost of that general a keyword.
You can get extremely granular in your keywords, right down the Part Number if that makes sense.
But getting too granular will mean no search volume, so it's a balance between granularity and popularity. Specific and popular is the best match!
And make sure you match where you link them to with what they were searching for. If someone searches for "Butterfly Necklace" and you show an ad for "Butterfly Necklaces" don't link them to your main Jewelry section and make them try to find the "Butterfly Necklaces".
And – as noted earlier – don't forget to think of the things that busy people will need to find quickly and easily during the season, such as 24/7 emergency plumbing.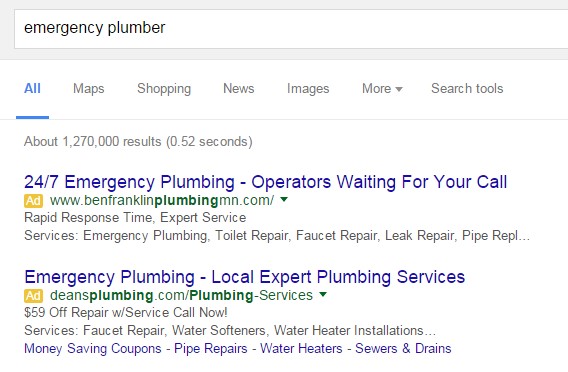 For example, as a local business, you will find location based targeting to be very valuable. You can use this to market to people only within an "acceptable driving range" from your business.
This is my very basic formula…

Which basically takes how unique an item you have and/or the value or cost saves but then deducts the time and cost to get to you.
A hard to find Vintage Juke Box or $500 off a popular Sony TV = Greater Driving Distance
$19.00 "widget a" for $18.75 = Far Shorter Driving Distance
It's really easy to set this up in Google Adwords as a way to increase your holiday marketing, simply click on Settings, Select Locations and then you can use city, state or Zip code to add or remove locations that works (or don't) for your business.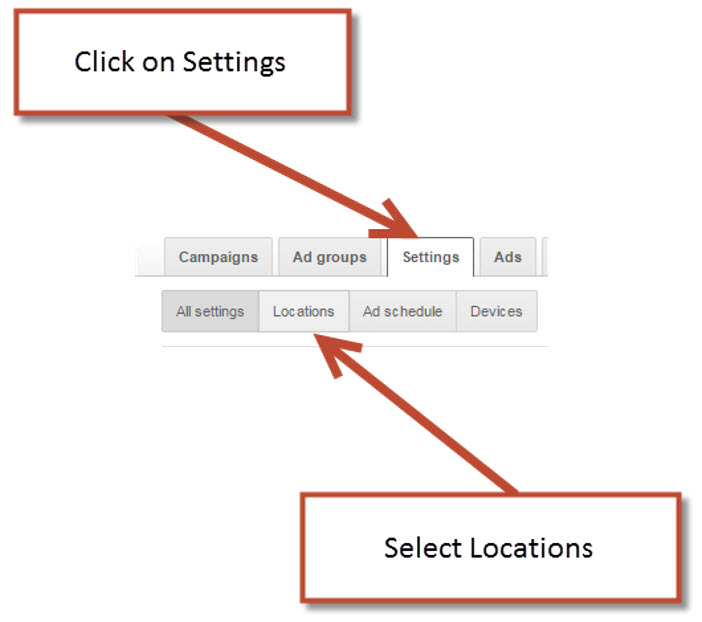 Depending on your company, this can be as narrow as a ~10-block radius around your store (based on zip code) or as wide as cities, states or even countries.
The adjustments are handy as well because you can include, exclude or "adjust" the bid amount you're willing to pay for specific locations.
For example, you may be willing to pay 100% of your bid amount for any zip code within that ~10 block radius, 75% for those ~11 – ~20 blocks away but nothing for anyone more than ~20 blocks from your store, office or shop.
Setting the time of day when your ads will appear is another great to target your audience.
And, as with the location targeting, you can use % adjustments to increase or decrease (right down to 0%) how much you'll pay during specific hours of specific days.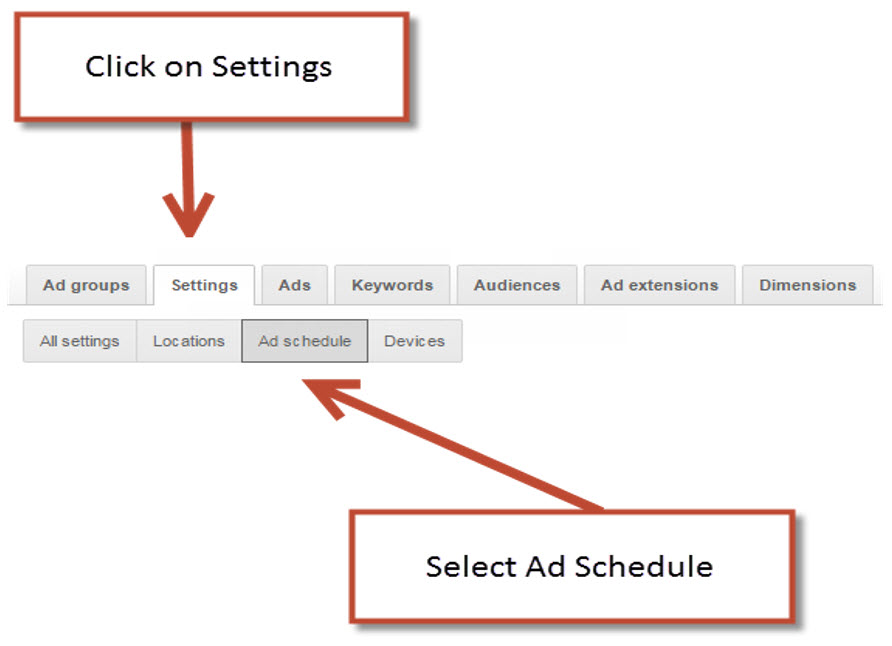 Setting the time of day when your ads will appear is another great to target your audience.
And, as with the location targeting, you can use % adjustments to increase or decrease (right down to 0%) how much you'll pay during specific hours of specific days.
Again, found in that handy "Settings" section, it's a really easy grid block to fill out with bid adjustments.
ORGANIC SEARCH ENGINE OPTIMIZATION
SEO is a critical part of your holiday marketing and general search success.  But – to be brutally honest – if you haven't already worked on this…. at this point, it's most likely more than a bit too late to get the full benefit of SEO on holiday traffic.
However, as they say… the best time to plant a tree was 20 years ago. The second best time is now.
As with PPC, it's important to be specific, relevant and UNIQUE in order to gain traction in organic search.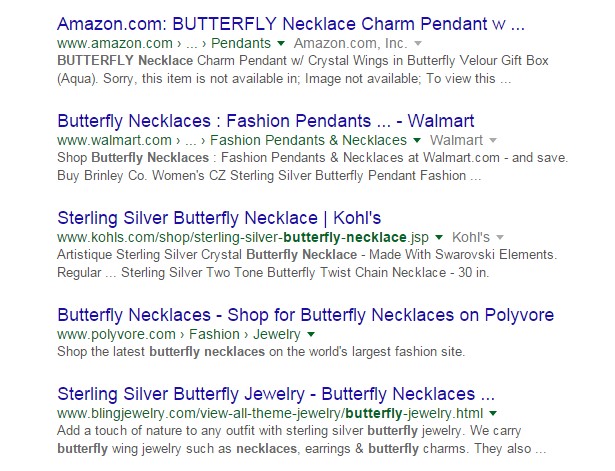 REMARKETING
And, lastly, there's remarketing – because busy shoppers sometimes forget what they say and/or where they saw it.
I'm sure you've all seen those ads that "follow" you around after you've visited a particular site or browsed a particular product. Those are referred to as Remarketing ads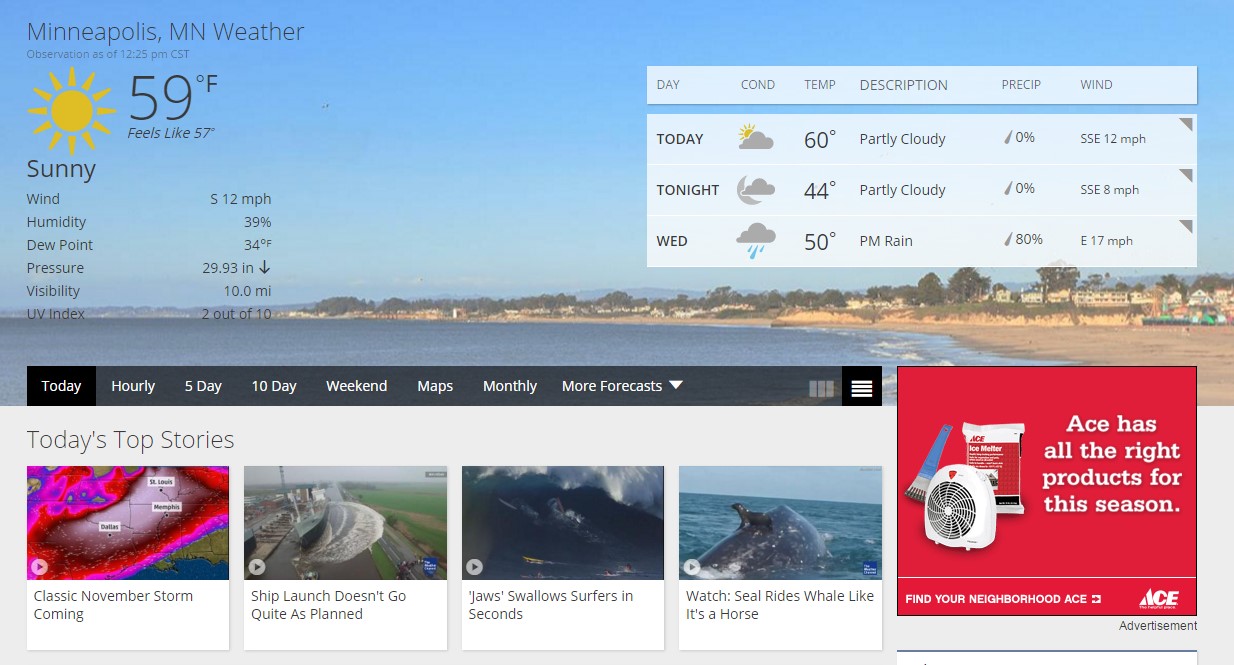 Depending on the complexity and popularity of your site, there are 3 main levels of remarketing based on how much time and energy it takes to set them up.
Level 1 – Really simple Remarketing
One "company" focused ad that goes to everyone who visited your Website, just so that they don't forget about you.
Level 2 – A little bit more complicated
Where you have the "main ad", but then also create specific ads for specific sections on your site. This can be a product category, or if you have a handful of products that drive a majority of your site traffic and sales, you can focus on them.
Level 3 – Really Complicated, But Really Effective
This is the most effective as it gets right down to WHAT they were looking at, but it's also the most complicated and takes the most time, energy and resources to setup.
I find that most small businesses fall into Level 1 or some degree of Level 2.
For those who are already at Level 3 and want to Level Up, there's also some Next Level remarketing options out there to really expand your remarketing horizons.
Before we move onto the other things that keep us all busy during the holiday season, I wanted to do a quick recap of things to remember:
Be as specific as possible – people are busy, make it easy for them
Target only the people you can serve, don't waste their time or your money if you can't provide them with products or services
Show them what they need to see
Take them where they need to go
Remind them about you whenever possible
I've also included some links to the items I discussed above so you can do some follow up reading.