Our Background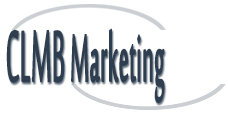 Welcome to CLMB Marketing, I am your host - Paul Stainton
Named after my four children, CLMB Marketing is an extension of my career experience, knowledge, funny stories, and insights that I have accumulated while helping companies - large a small, in a variety of capacities - build a solid online presence since 1999.
From the One Person shop that is Art & Home, to a Fortune 500 company, I've helped businesses grow.
Online marketing is a very exciting field to be in because it is constantly changing, but there are some core principles that remain in place today.
I hope that you find our experience, wisdom, humor, and knowledge helpful in your journey to discover the exciting world of online marketing and branding.
Happy Reading!
Paul Stainton
My CLMB Story
You may have noticed that the site does not have any contact information, quote forms, etc. That's because I am not here to sell you my marketing services. I am here purely to impart my knowledge gathered of the last 25+ years in the hopes that you find it useful.
I have worked for a variety of businesses over the past 2 1/2 decades, within large corporations (including my current position as the Director of Online Marketing for Deluxe Small Business Services), smaller entrepreneurial businesses, as well as my own SOHO business.
This - I believe - has given me a unique insight into the challenges of online marketing for businesses large and small, and I hope this information helps your business overcome some of these obstacles.
However, all opinions expressed are solely my own and do not express the views or opinions of any current or former employer.
I will, on occasion, provide links to providers of products and services that I believe could be useful to your business. Some of these links will point to companies that I have worked with or currently work with. With some of these links, CLMB Marketing will receive compensation from the companies for any sales that we refer.
Start Exploring...
Take some time and dig into the ever-growing collection of articles to help inspire and educate business professionals on the tools, tips, and tricks to help build a solid online brand.